We are an authorized sales distributor of the full range of AlN (Aluminum Nitride) powder products and the distributor of related products of GlobalTop Technology Inc, Taiwan.
We currently have two main series of AlN powder, one is as thermal conductive filler, the other is for sintering ceramics substrate or ceramics component parts.
As TC filler:
Our AlN-SF, SFS grade, AlN powder with surface treatment which is containing a certain moisture resistance and coupling agent function. These have been utilized as filler mixed into various resins for high thermal conductive purpose such as TIM (Thermal Interface Materials) of Thermal grease, pad, tape, PCM and related thermal management solution (eg. heat sink, MCPCB thermal filler, Epoxy molding compound (EMC) additives and Flexible Copper Clad Laminate(FCCL) etc.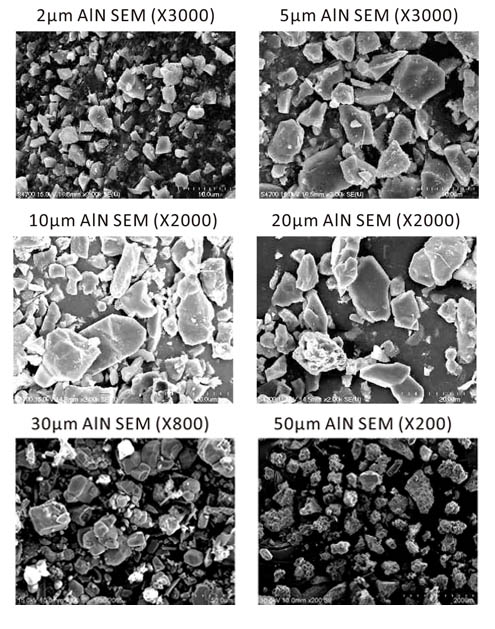 As sintering grade of AlN powder:
This kind of product is mainly applied for LED substrate produced by tape-casting method. Please kindly refer below the attachment of "GlobalTop AlN SS-20 Series 20161101" and for ready to press powder please refer AlN020GS for more details.